"I thought long and hard if I wanted to go to Stupinigi or Racconigi; but I couldn't leave this beloved country, which I believe I love everyday more" Charles Albert.

Racconigi Castle is an institution of the Direzione regionale Musei Piemonte. It was built in the XI century as a fortified house in the Turin Marquisate; it then passed under the control of the Marquis of Saluzzo and then to the Savoy house. The original fortified structure underwent many architectural transformations and it became what it looks like nowadays only during Charles Albert's reign.
For information and reservation, visit the Contacts page.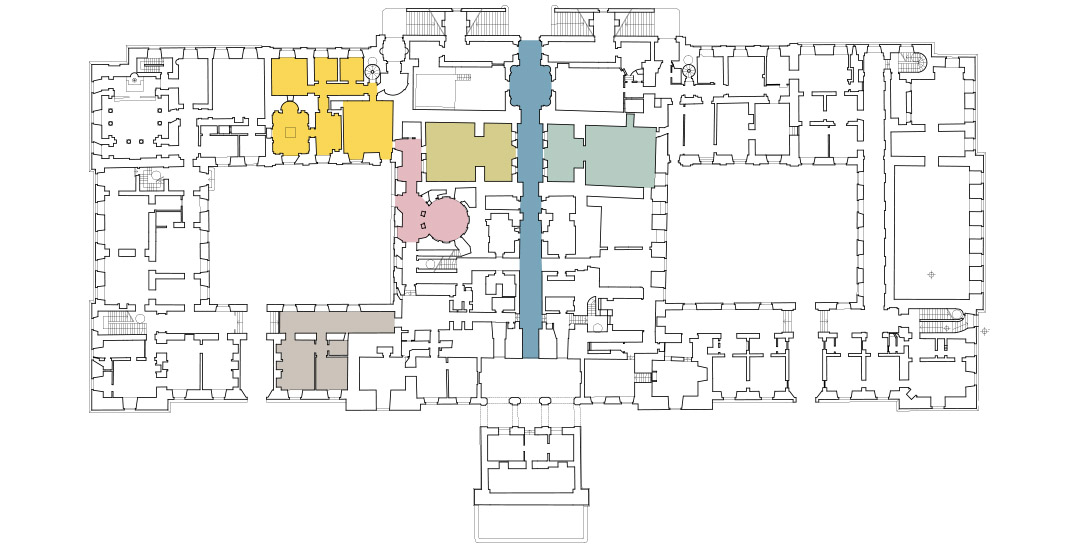 "Private life of a king"
"Private life of a king" is an experiential tour where, with the help of innovative technologies, some of the most evocative spaces of the Castle are relived: the places of everyday life of Carlo Alberto and the royal family.
Passing through the Hall of Diana and the Hall of the dignitaries, we reach the Carloalbertina Library, where the king devoted himself to his beloved books and writing. It then continues through the Hall of Hercules to reach the spectacular Palagian frieze. Then we arrive at the apartment of the bathrooms of Carlo Alberto, rooms never open to the public and of extraordinary decorative richness. Finally, you reach the eighteenth-century chapel, where you travel beyond the walls of the castle and through the Piedmont area, with its productive, historical and cultural excellence, so that the experience does not end.
Watch the video here.
Mandatory guided tours. Cost: € 5.00
To access visitors must buy the entrance ticket to the Racconigi Castle.
Timetables
Thursday: by reservation only and for groups of up to 12 people.
Friday, Saturday and Sunday: reservations recommended and for groups of up to 12 people.
Reservations:
by email at the following address: info@cuneoalps.it
by phone: 0171 696206 (every day from 10.00 to 16.00)
online on: cuneoalps.it website
Information: 392 0811406 or visitracconigi@gmail.com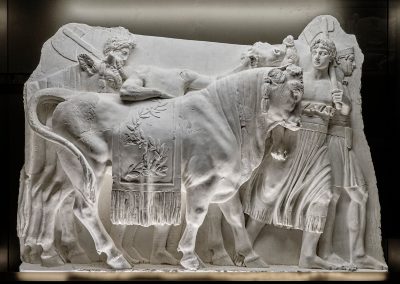 Palagian frieze (Ph. Pino Dell'Aquila)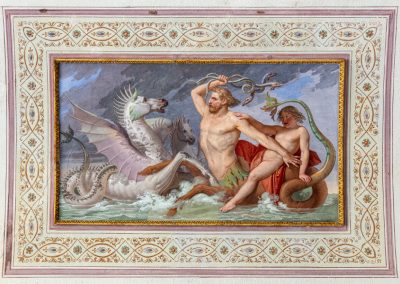 The Charles Albert Baths (Ph. Pino Dell'Aquila)